The Place to Go for Wood Look Tile in Amelia, OH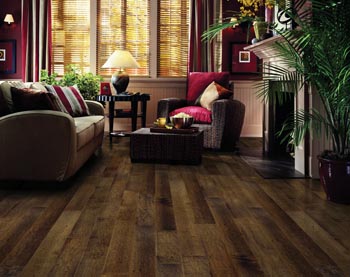 Hardwood may be a popular flooring option, but it's not the right choice for every project. Since wood and water don't mix well, you shouldn't install genuine wood floors in spaces that are frequently exposed to moisture and humidity, like your kitchen, bathroom, and entryway. Fortunately, other equally beautiful alternatives are available, like our selection of wood look tile in Amelia, OH.
Buddy's Flooring America is proud to offer a wide range of ceramic and porcelain products that mimic the appearance, texture, and durability of natural wood. Thanks to contemporary manufacturing technology, tile can be made to mimic hardwood down to the finest details while still delivering great strength and water resistance.
Many people are surprised to realize that they cannot tell the difference between wood tile and natural hardwood without a close examination. Visit our store today to see and feel these products for yourself and find the ideal style for your construction or renovation project.


Tile's Water Resistance and Other Benefits
Wood has many great benefits to offer. But just like any other material, it also has drawbacks of which property owners should be aware. Since wood is naturally absorbent, it sucks in moisture and swells until it finally dries out again. These small size shifts can cause plank warping and gapping. Wood plank porcelain tile and ceramic tile do not have this problem. That's why they are a great pick for rooms that tend to get wet, as well as properties in climates with extreme humidity.
Another big benefit of tile is its low maintenance requirements. Since tile is long-lasting and damage-resistant, it stands up well to years of heavy foot traffic. Cleaning is easy and straightforward: just sweep or map routinely and wipe up spills before they have a chance to set. With a little extra care like occasional grout cleaning, your wood plank ceramic tile or porcelain tile floor will look new even decades after installation.


Near Limitless Design Options
Whether you prefer timeless fashions or the latest trends, you'll find something to love in our wood alternative collection. We offer tile products imitating a diverse range of hardwood species, stains, and grains. Not sure what would best complement your design goals? Our team can help; just ask us for a tailored recommendation based on your stylistic preferences, lifestyle needs, and budget.

Contact us for further details on our many wood-alternative products. We serve customers throughout Amelia, Ohio, and the neighboring communities.