Effective Waterproof Floors in Amelia, OH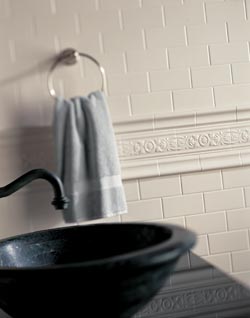 Your home is a busy place, and accidents will happen. Whether it is kids playing, pets making messes, or plumbing mishaps, many things can go wrong. However, stains, mildew, or warped surfaces do not have to be inevitable. Visit Buddy's Flooring America to discuss our waterproof floors in Amelia, OH, and see how they are perfect for protecting your home from daily life, while also looking great.


Choose Waterproof Surfaces
Water is a critical part of all our daily lives. However, it can also be quite damaging to your property, particularly when it soaks into your flooring. When this happens, your floor may warp and shift, causing cracks and imperfections to form in the surface. Wet floors also create the perfect environment for mold and mildew to grow. Thankfully with waterproof flooring, you never have to worry about this happening
These surfaces are made from resilient waterproof materials and are designed to keep moisture at the surface where you can easily wipe it away. While you can install these materials in any room, it is critical to use waterproof surfaces in spaces such as your bathroom and laundry room. This is because of the increased amount of humidity in the air as well as the higher chance of water spilling in these spaces.
To learn more about waterproof materials or to explore our assortment of flooring options, visit our showroom. Our team is always ready to answer your questions and help you find the right flooring solution for your home, such as our waterproof luxury vinyl planks.


Any Style You Desire
No matter what aesthetic you are trying to achieve in your home, we will help you find the right water-resistant flooring solution. We have many excellent surface selections to choose from, and our design team will help you find the ideal one that works best in your home. For your laundry rooms, kitchens, or bathrooms, we would recommend our waterproof vinyl flooring.
Vinyl is designed to replicate the appearance of wood or stone and is a cost-efficient solution that works perfectly in any environment with high humidity. Vinyl is also very easy to keep clean, with most messes wiping away with a simple mop or cloth. This effortless maintenance is one of the many reasons why vinyl is a popular choice when it comes to water-resistant flooring.


Installation by Skilled Professionals
At Buddy's Flooring America, we offer services to take care of your water-resistant flooring installation. Our installers have the skills and experience needed to efficiently install your new surfaces, ensuring that they provide the moisture-resistance you expect. This way, you know that your surfaces are safe from the threats of water damage and that your floors will last for many years.

Contact us when you are looking for waterproof flooring for your home. We proudly serve Amelia, OH, and the surrounding areas.