Increase Your Comfort with Carpet Flooring in Amelia, OH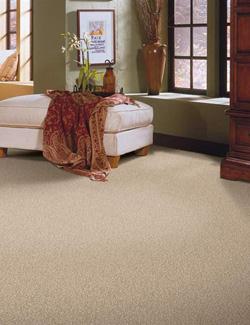 Looking for a simple way to refresh your home's interior? Invest in new carpeting from Buddy's Flooring America and enjoy an instant aesthetic upgrade. At our showroom, you'll discover a large selection of fine carpet flooring. In Amelia, OH, we've remained locals' first choice for floors of all kinds, so hurry in to explore our stock and find out which are best-suited for your living spaces.
Carpeting is a great choice for almost any room in your home, but there are endless options available at our showroom, including hardwood, laminate, and more. In fact, there may be another flooring material that's perfect for another room - your kitchen or bathroom, for example. Our staff is happy to provide more information about any product, so don't hesitate to ask about the following brands:
Mohawk
Shaw
Tigressá
Smartstrand
Resista
Floorcraft
Innovia


Why Choose Carpeting?
Carpet is one of the most popular and common flooring options in the world, and it's easy to see why. Comfortable, affordable, and dynamic, it's a material that works for almost every room. These qualities also make it perfect for homes with kids and pets. Install carpeting in your bedroom, living room, or elsewhere to muffle noise and minimize injuries from bumps and tumbles!
Additionally, carpeting comes in a number of diverse colors, patterns, and thicknesses, making it ideal for even the choosiest shoppers. You never have to spend months hunting down the perfect floors with carpet around--the one that's right for your home is likely waiting for you at our showroom right now. Let us know what you're looking for, and we'll show you the closest matches.


Ask About Professional Carpet Installation
At Buddy's Flooring America, we pride ourselves on offering high-quality flooring products backed by excellent warranties. When you purchase a floor from us, you can rest easy knowing you're sure to get many years of use out of it, whether it's carpet, hardwood, or another material. However, the best way to enjoy your new floors is by opting for professional installation.
When you trust floors to a qualified contractor, it's easy to avoid installation-related problems later on. Not only that, but a contractor can help ensure your floors perform according to their manufacturers' very high standards. Reach out to our carpet store today to learn how we can connect you with an installation team whose skills we personally trust.



Contact us or stop by our showroom to learn more about the benefits of carpet flooring. We proudly serve clients in Amelia, Ohio, as well as those in Withamsville, Mt. Carmel, Batavia, Williamsburg, and New Richmond.